Prof. Alex Visser, Fellow of the (SAAE) & Professor of the University of Pretoria, together with Prof. Wang Hainian, Vice President of Highway Department of Chang'an University & Chair of WTC Academic Sub-Committee of Highway Engineering and Ms. Sun Xuhong, Deputy Manager of South Africa Landpack Co. Ltd., paid a visit to China Highway & Transportation Society (CHTS) on September 22, 2017. Both parties had a further discussion on cooperation between CHTS and SAAE & South Africa-China Transport Cooperation Center and agreed to co-organize related activities including the 2nd Belt and Road Forum on China-Africa Transport Infrastructure Cooperation, which will be held at WTC 2018.
Prof. Alex Visser also invited CHTS delegation to attend the Southern African Transport Conference & the 4th International Transport Infrastructure Forum next July. In order to promote in-depth implementation of China-Africa cooperation under the Belt and Road initiative, both parties will continue to organize China-Africa Transport Cooperation Forum which focuses on hot topics in transportation technology research, engineering construction and cooperation during the Conference.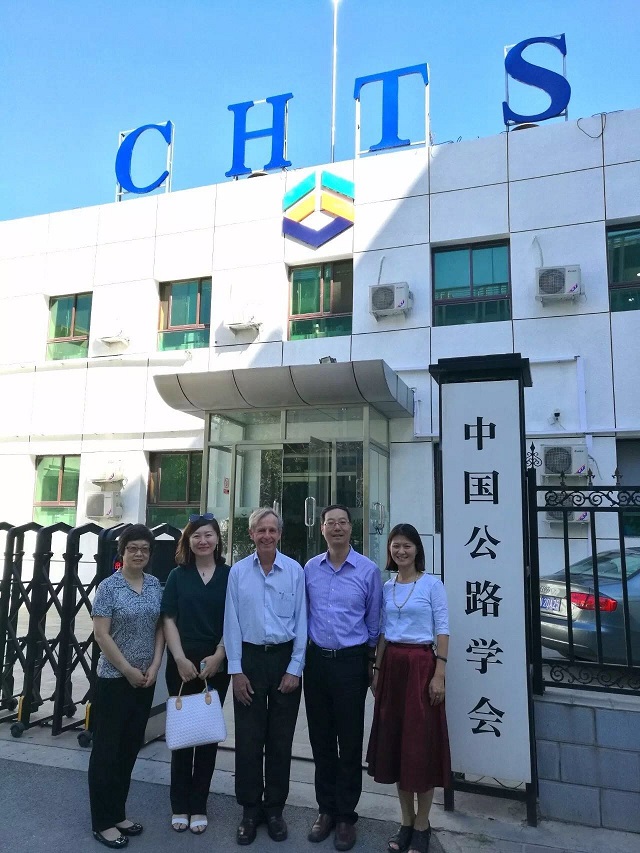 In addition, Prof. Alex Visser put forward some suggestions on WTC paper submission & peer-review, keynote speeches and international promotions from the perspective of international organizations.
Prof. Alex Visser made a wonderful presentation at 1st Belt and Road Forum on China-Africa Infrastructure Cooperation this June during WTC 2017. He would like to invited more experts to participated in WTC 2018 and will actively engage in co-organizing the 2nd Belt and Road Forum on China-Africa Infrastructure Cooperation.