WTC 2018
Hosted by China Association for Science and Technology (CAST), organized by China Highway & Transportation Society (CHTS), and with the support of the Ministry of Transport (MOT), Chinese Academy of Engineering (CAE) and other sponsoring organizations, the 2017 World Transport Convention (WTC) has achieved a grand success.
WTC 2018 is scheduled to convene at China National Convention Center, Beijing from June 18 to 21, 2018.
With the theme of "Better Transport, Better World", WTC 2018 will cover the whole span of technical aspects of transport systems, ranging from policy and planning to design and construction, and from operations and management to cross-cutting issues.
Dates
June 18 Registration;
June 19-21 WTC Sessions
CenterLanguages:
Chinese & English
Venue
China National Convention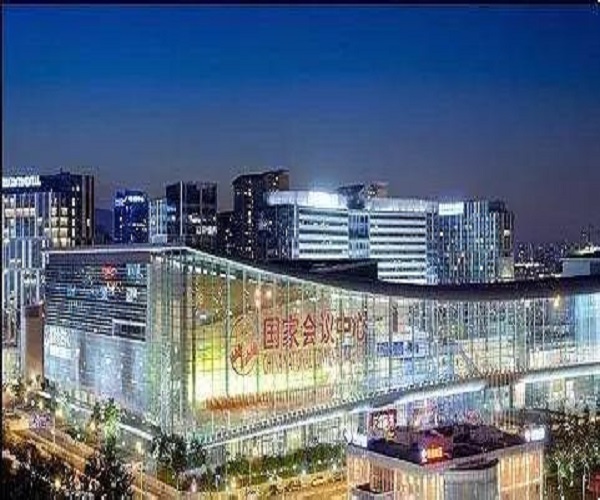 China National Convention Center
CALL FOR PAPERS
Here, WTC2018 is calling for papers for presentations.
Topics
Technical topics for the academic sessions include, but not limited to the below:
1 Highway Engineering
2 Structures
3 Traffic Engineering
4 Transportation Planning
5 Water Transportation
6 Rail Transportation
7 Air Transportation
8 Cross-Cutting
Submission & Peer-Review
Deadline for paper submission is January 31, 2018. All papers should be submitted through the 2018 WTC paper submission system at http://www.wtc-conference.com
Each author has three options for the paper submission:
(1) presentation only
(2) presentation and inclusion in the proceedings of the convention;
(3) presentation and publication in journals.
If you choose Options (2) and (3), your paper must be original and has not been published or submitted for publication in other journals or conferences.
Each paper submitted will be peer-reviewed by a WTC technical committee for its originality, innovation, technical feasibility, language clarity and other aspects.
Important Dates
Full Paper Submission Deadline:January 31, 2018
Full Paper Acceptance Notification:March 31, 2018
Revised Paper Submission Deadline:April 30, 2018
CONTACT US
WTC Secretariat
Tel: 86-10-84976578
Tel: 86-10-64813501
Email: wtc@9811.com.cn