On Jan. 8,2018, the WTC 2018 reception was held in Washington at TRB annual meeting.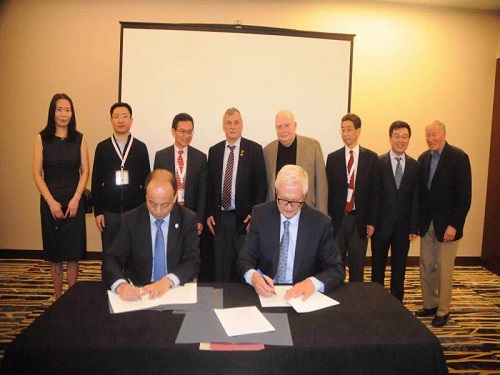 Mr.Liu Wenjie, Vice President of China Highway & Transportation Society (CHTS), Mr. Neil Pederson, Executive Director of Transportation Research Board (TRB), Dr. Michael Walton, member of the U.S. National Academy of Engineering, Mr. Michael Dreznes, Executive Vice President of International Road Federation(IRF) attended the reception and delivered speeches. About 300 members of WTC Academic Sub-Committee and international specialists attended the reception. Mr. Zhang Zhanmin, Vice Chair of WTC Academic Sub-Committee & Endowed Professor of University of Texas at Austin hosted the reception.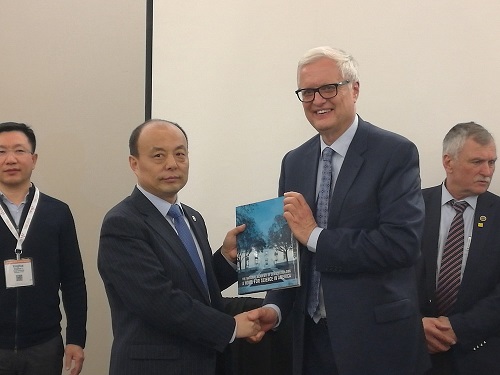 Mr. Liu first introduced the grand occasion of WTC 2017: Over 1,300 presentations were made in technical sessions and workshops; a series of S&T achievements in the field of highway, railway, air transportation and water transportation were released; College Student Bridge Design Competition was held successfully and the Future Transport Institution was founded during WTC 2017. More importantly, the Beijing Consensus--Proposal for Initiating the Establishment of Belt & Road International Transport Alliance (BRITA) formed by representatives from about 20 countries and regions along the Belt and Road was released in the opening ceremony of WTC 2017, which laid a solid foundation for further cooperation among countries and regions along the Belt and Road. WTC 2018 is scheduled to convene from June 18-21, 2018 in Beijing. About 6,000 participants are expected to attend the convention.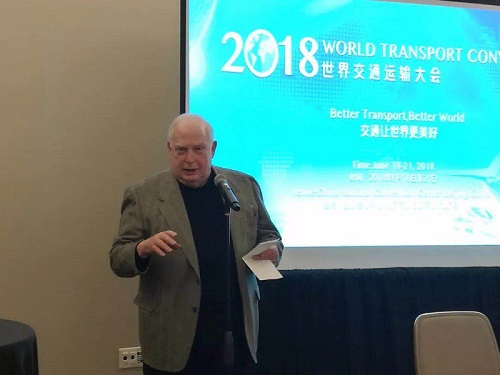 Dr. Michael Walton spoke highly of the WTC. He said that WTC provides government officials, researchers and practitioners with a unique opportunity to make better understanding of transportation development in China, WTC is a gateway to China for global transportation sectors.
Mr. Michael Dreznes, said that WTC provided a broader vision of the world transportation development and he expected further cooperation between IRF & CHTS.
Mr. Neil Pederson showed his congratulation to the success of WTC. He believed that WTC would become an important platform for countries all around the world to show latest research and practices in the field of transportation. TRB will cooperate closely with CHTS on WTC 2018 in the form of organizing related sessions.
TRB & CHTS signed a MOU during the reception. Both parties will select issues of common concern and then promote further research, provide mutual support and cooperation in WTC and share of the latest development of the world transportation industry.