On the morning of November 9, the Chengdu Forum of the World Transport Convention (WTC), jointly organized by the WTC Executive Committee and China Highway and Transportation Society (CHTS), opened in Chengdu. The theme of this forum is "Building New Intelligent Transportation, Creating New Collaborative Development". Mr. SONG Jun, Secretary of the Secretariat of the Chinese Association for Science and Technology (CAST) and Chairman of the WTC Executive Committee, Mr. WANG Yang, Chief Engineer of the Ministry of Transport (MoT) and Director of the Highway Bureau of MoT, and Mr. FU Zhihuan, Chairman of the WTC Academic Committee, Academician of the Chinese Academy of Engineering (CAE) and former Minister of the Ministry of Railways attended the opening ceremony.
Mr. Bill HALKIAS, President of International Road Federation (IRF), Mr. Neil PEDERSEN, Executive President of Transportation Research Board (TRB), and Mr. James MAINA, Vice Chairman of the Belt and Road International Transport Alliance (BRITA) and Academician of South African Academy of Engineering, delivered opening speeches via videos. The forum was also attended by WTC members of the Organizing Committee, Executive Committee, Scientific Committee and Academic Sub-committees from the Department of Transportation Services and China Academy of Transportation Science of the MoT, China Communications Construction Co., Ltd (CCCC), Sichuan Provincial Association for Science and Technology, Sichuan Provincial Department of Transport, Sichuan Railway Investment Group Co., Ltd, Chengdu Municipal Association for Science and Technology, Chang'an University, Southwest Jiaotong University, Amap, and China Highway Engineering Consulting Corporation, as well as guests from industrie, businesses, universities and research institutes.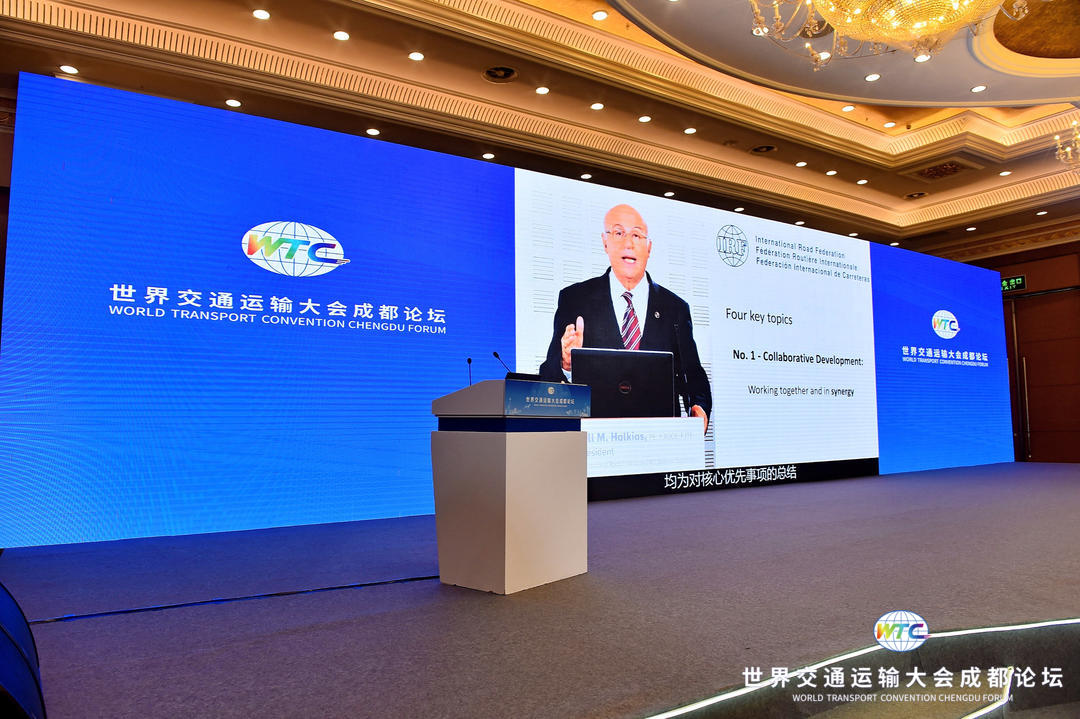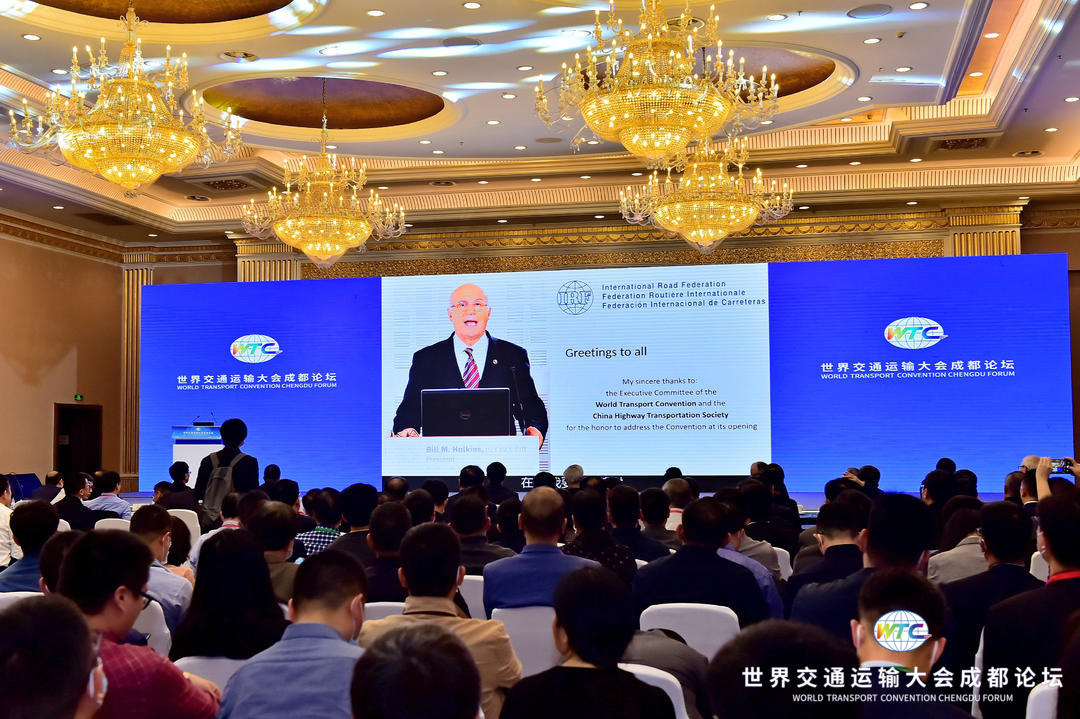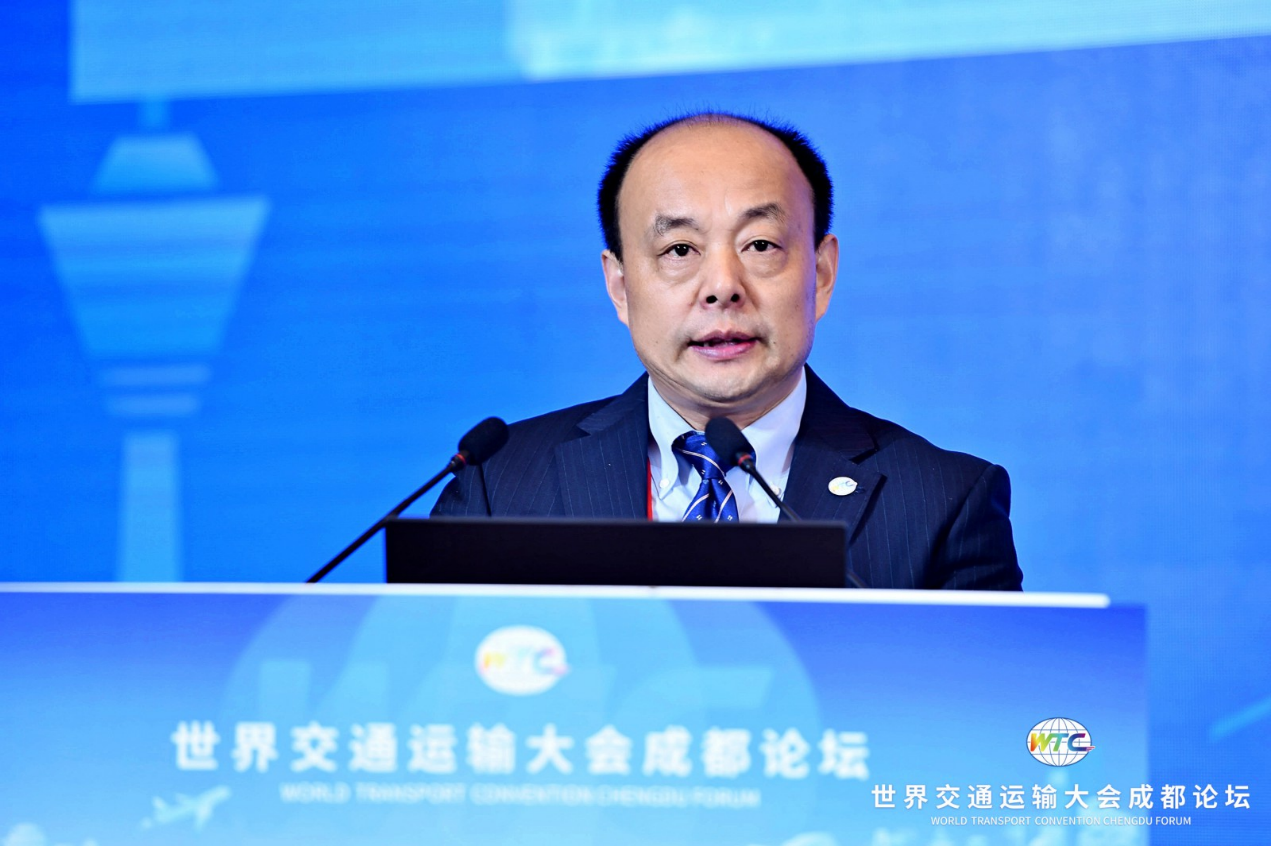 The opening ceremony was hosted by Mr. LIU Wenjie, Vice President of IRF, Secretary-General of the WTC Executive Committee, and Vice Chairman and Secretary-General of the CHTS.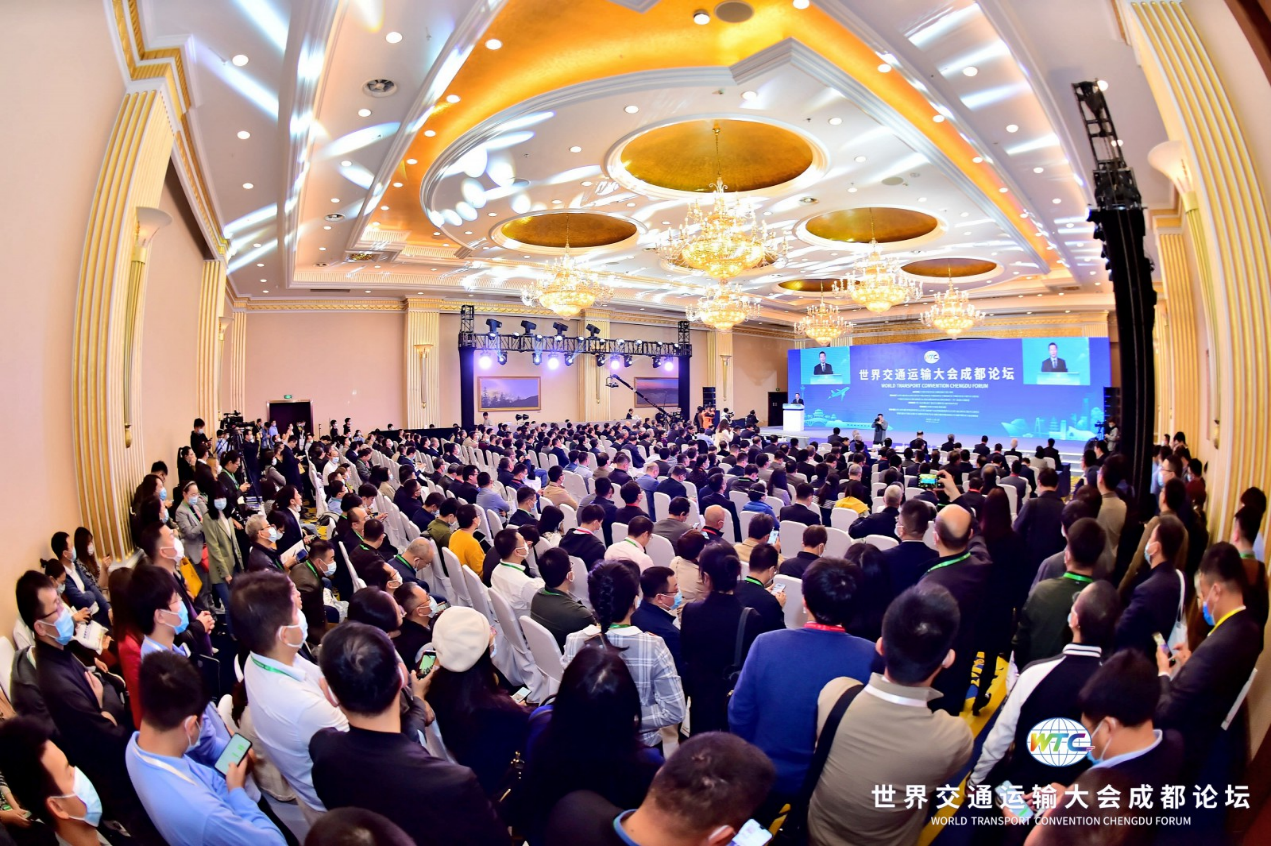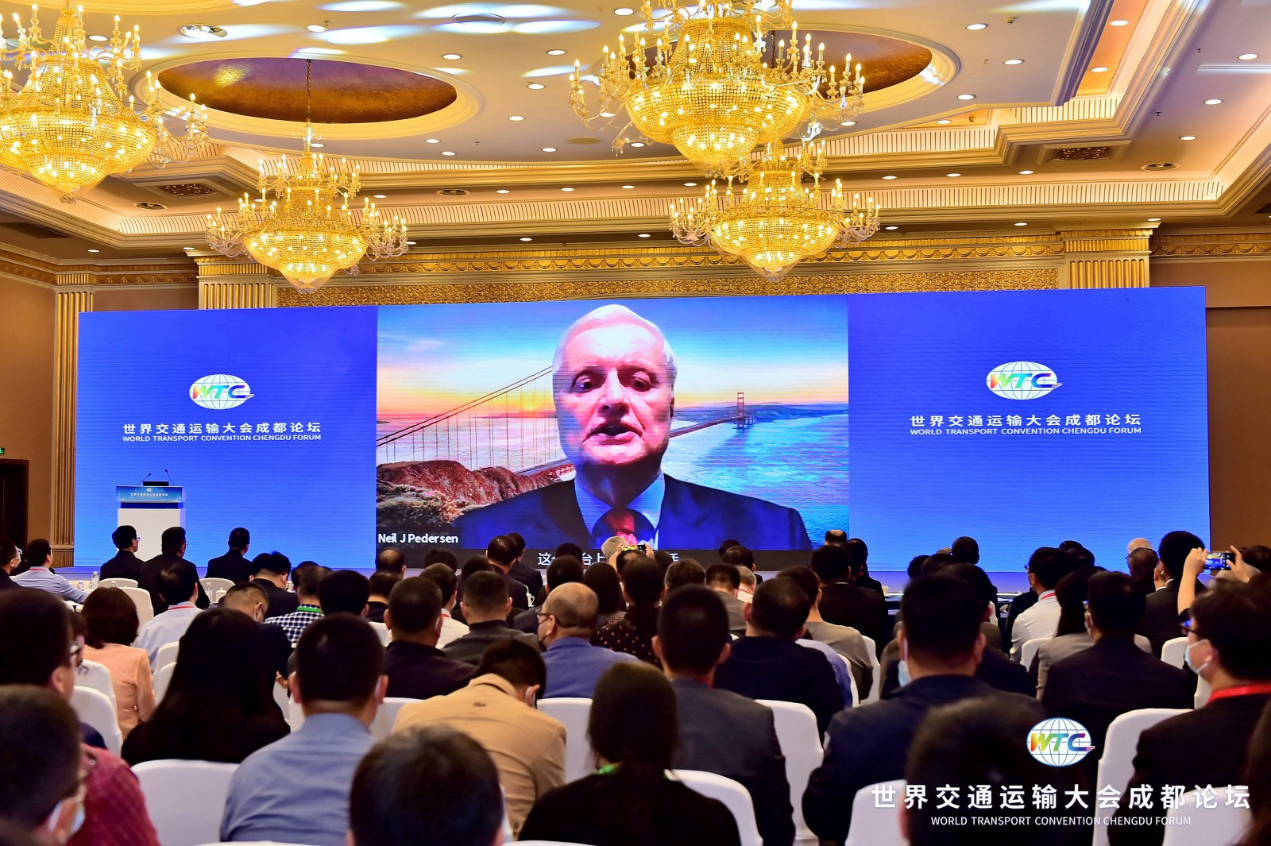 Other guests include delegations from the supporting and co-organizing units of WTC, representatives of international organizations and more than 10 domestic and foreign academicians, as well as more than 1,500 representatives from global transportation authorities, universities, research institutes, enterprises and governmental institutions attended the forum.
The World Transport Convention has been organized successively for three years. 2020 WTC Chengdu Forum is comprised with two main phases, the first from November 8 to 10 with synchronous online and onsite activities; the second from November 11 to 15, when the WTC Online Activity Week will be held. There will be 23 onsite themed parallel forums, more than 100 online academic forums and 9 thematic special activities with more than 1,200 global scholars presenting their academic reports, whose academic contribution and clustering effect which will play a historic role in the development of transportation in China and the world.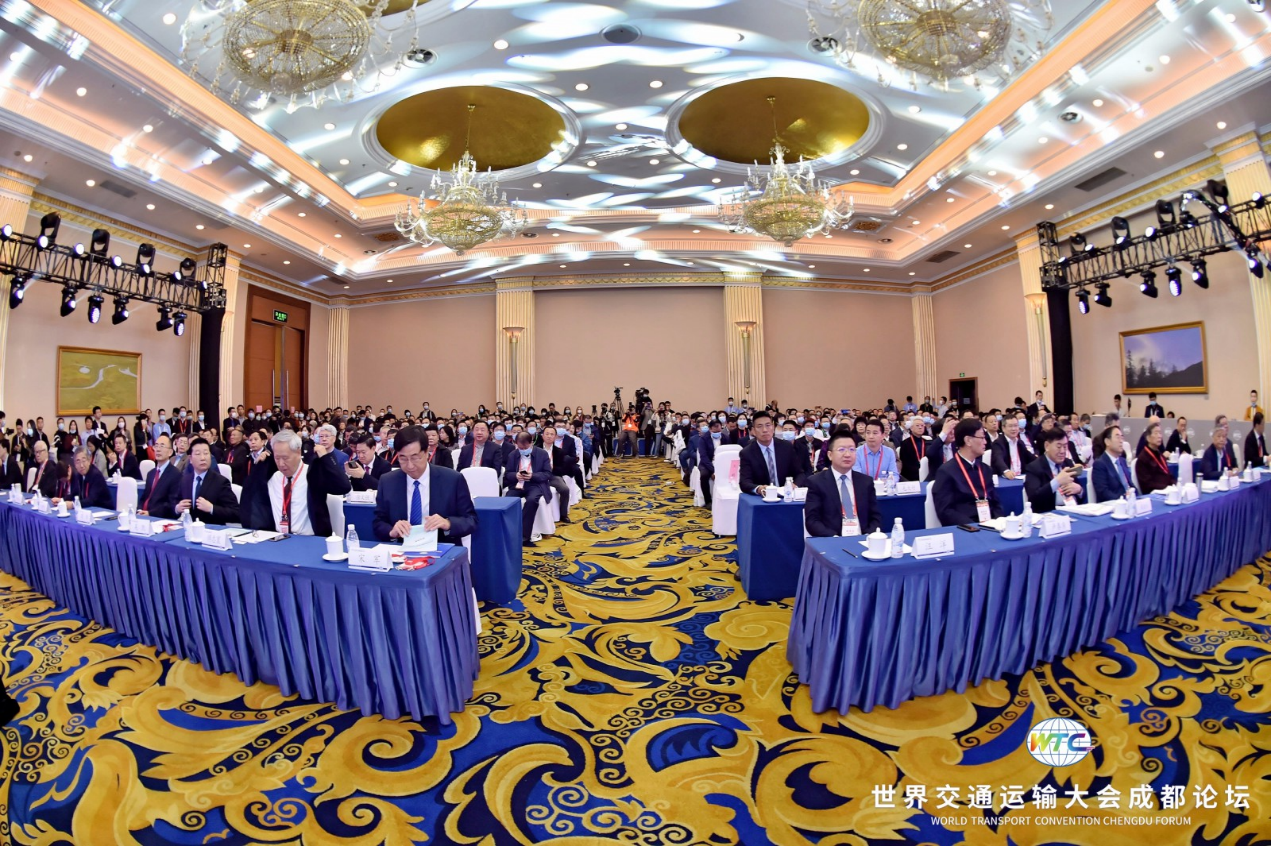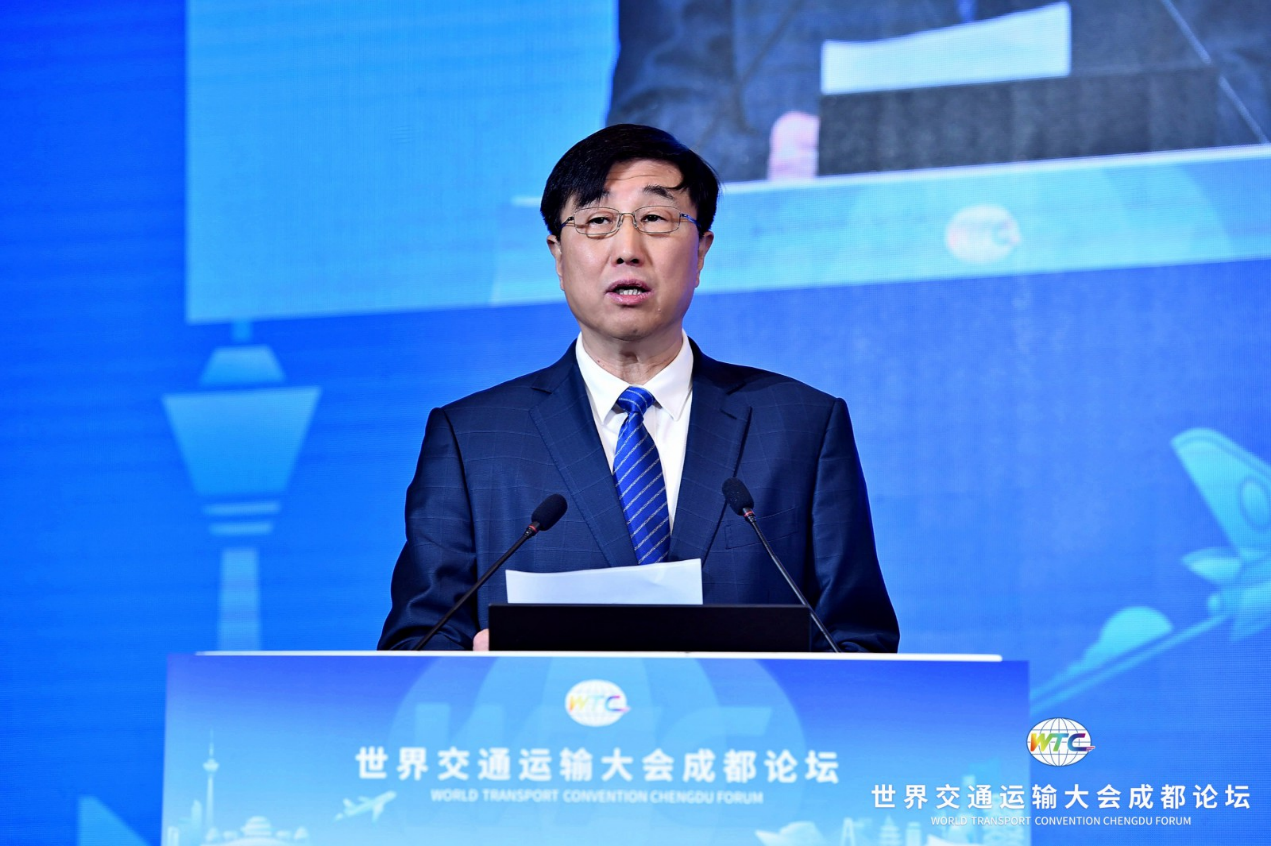 As Mr. SONG Jun said in his speech, transportation changes the world and innovation leads to the future. Chinese government has placed scientific and technological innovation in the core position to achieve modernization. Since 2017, the World Transport Convention has provided an international exchange platform for government, industry, academia, researchers and users to lead and practice innovation, presenting features as wide coverage, great influence, remarkable effectiveness and prominent internationalization, building a new ecology of cross-border integration and collaborative development driven by modern transportation concepts. This year, due to the sudden outbreak of the COVID-19, the WTC could not be held in Beijing as scheduled and finally settled in Chengdu for the first time, which is a useful attempt to serve for the local transportation development and the new development pattern of dual-cycle mutual promotion at home and abroad. CAST and its affiliated societies are willing to take a more open attitude and strengthen the cooperation with other countries to promote the transportation industry towards a sustainable development path of digitalization, networking and intelligentization.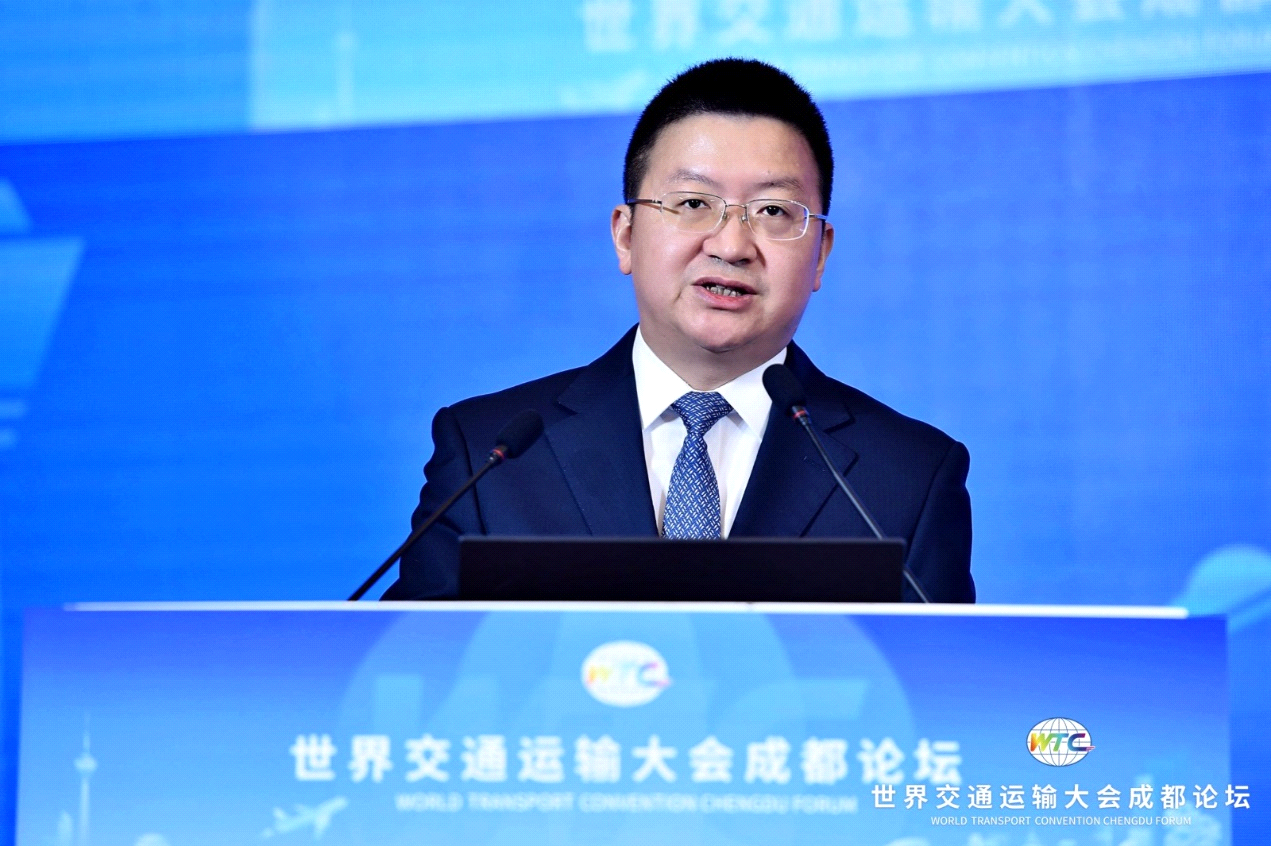 On behalf of the Ministry of Transport, Mr. WANG Yang expressed his warm congratulations on the convening of the Chengdu Forum. He said that transport comes first for economic and social development and quality transport has made historic achievements: the reconstruction of 1.4 million kilometers of rural roads, the hardened roads and access to buses of capable towns and villages, and the high-speed railway and expressway networks with the largest operating mileage in the world. China has been pushing forward the Belt and Road Initiative, and the China Railway Express from Asia to Europe has helped to support the global efforts in combating the epidemic. A number of major projects such as Hong Kong-Zhuhai-Macao Bridge, Daxing International Airport, Yangshan Port Wharf, the Sichuan-Tibet Railway, Shenzhen-Zhongshan Bridge, and the New Western Land-Sea Corridor lead China's transportation to a new takeoff. Key technologies as artificial intelligence, BeiDou navigation, big data and blockchain and equipment as the C919 large aircraft not only ensure China's economic development, but also will lead the future and benefit the world. The World Transport Convention focuses on showcasing the scientific and technological innovations in the field of transportation, promoting academic exchanges and technical cooperation, and is an important vehicle for the innovative development of transportation. He hopes all the guests will uphold the concept of integration and sharing, encourage communication, deepen win-win cooperation, and integrate the all channels of innovation.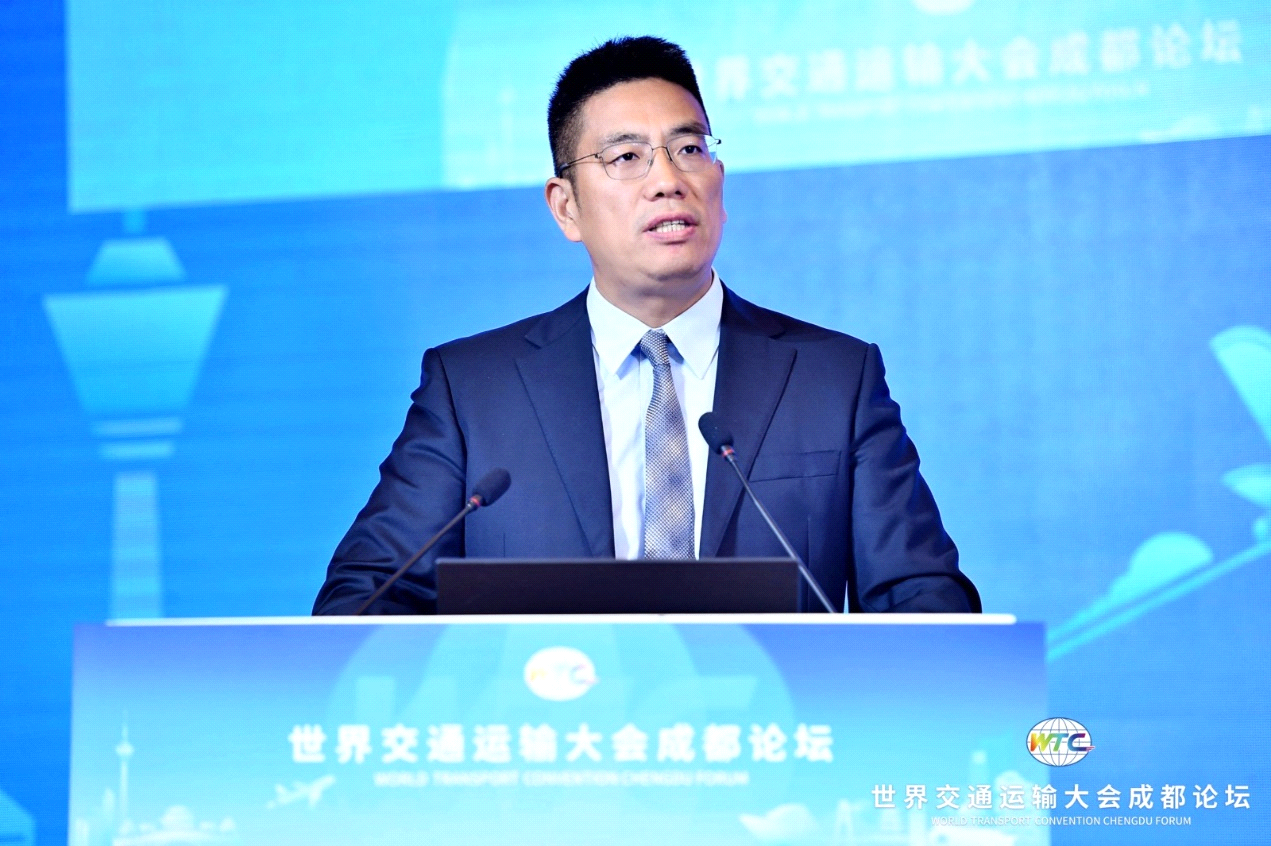 Mr. LIU Zhenfei, President of Amap, said, as a technology enterprise, Amap has always been focusing on and practicing technological innovation in the transportation industry. Through the platform of the World Transportation Convention, Amap is working with government departments, scientific research institutions and enterprise colleagues to research and explore in order to build a safe, green, efficient and convenient modern transportation system to meet the people's aspirations for a better life. Based on infrastructure, transportation equipment, transportation services, and governance of the transportation system, Amap will create more convenient and high-quality services, focusing on user needs and aiming to be a "living map" to cope with the new round of large-scale changes in science, technology and engineering industry.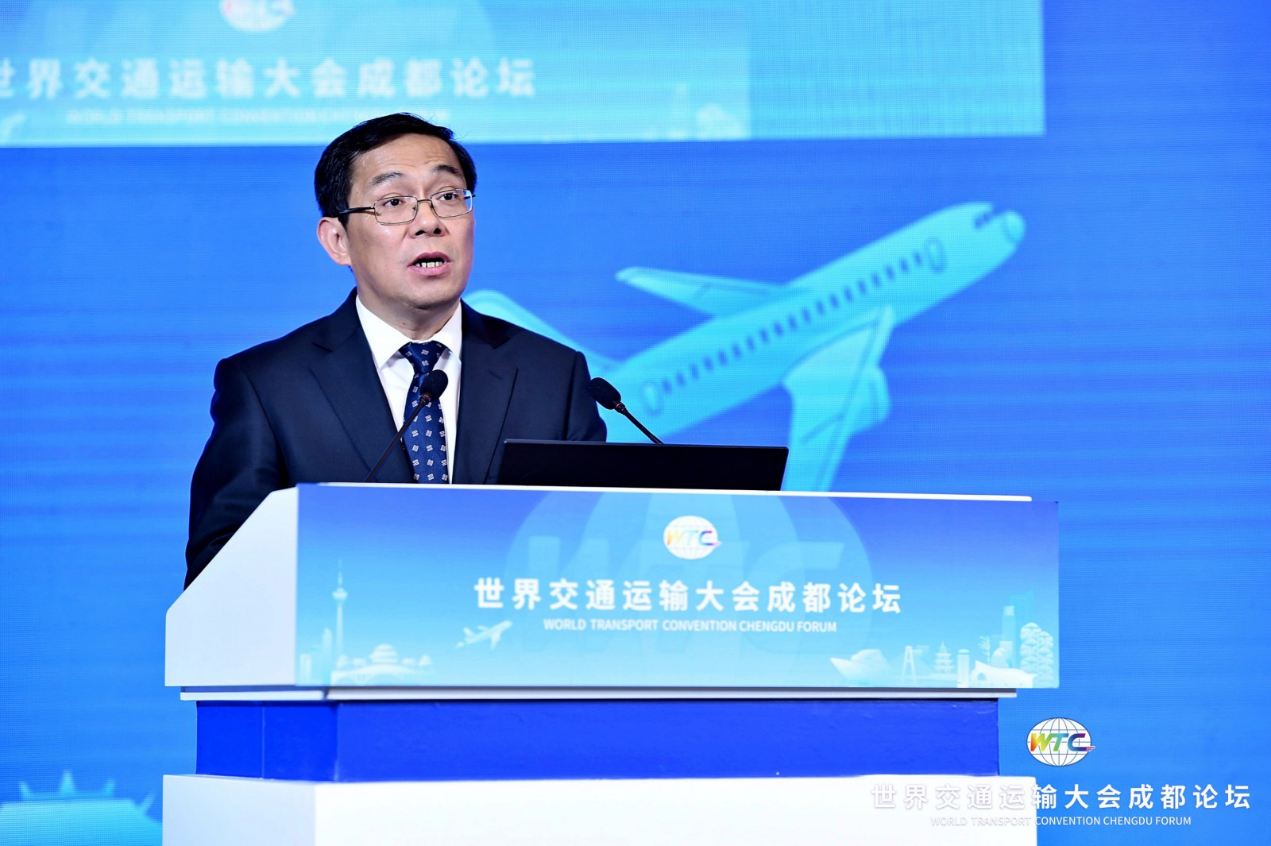 The following keynote reports session was chaired by Mr. SHA Aimin, Chang'an University President and Chairman of the WTC Academic Sub-Committee. Five revered experts, Mr. LU Chunfang, Academician of CAE and Chairman of the China Railway Society, Mr. Henning KAGERMANN, foreign Academician of CAE and former President of the German National Academy of Sciences and Engineering, Mr. DU Yanliang and Mr. CHEN Xiangsheng, both Academicians of CAE and Mr. HE Chuan, Chief Professor and Vice-President of Southwest Jiaotong University gave presentations respectively themed on "Study on High-Speed Railway Line Station Technology", "German National Platform for Future Mobility - A Holistic Analysis Approach", "Achievements and Intelligent Development Prospect of China TBM for Super Long Tunnel (Cave)", "Prospect on Current Situation and Future Development of Intelligent Vehicle and Intelligent Mobility Industry" and " Large-Scale Tunnel Group Construction of Complex and Perilous Mountainous Expressway and Key Safety Operation Technology". The keynote reports share cutting-edge ideas and strategic trends in technology innovation for the transportation industry.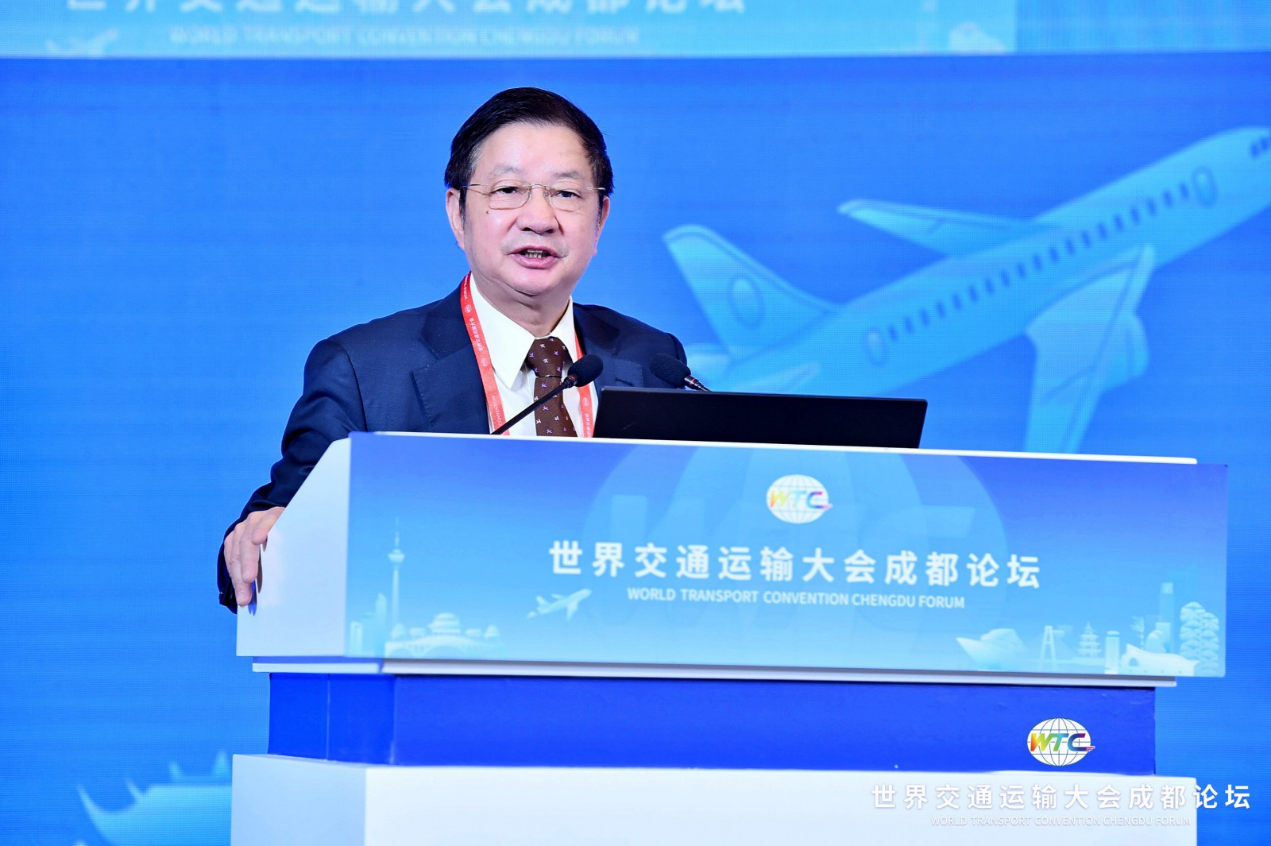 Chengdu Forum is WTC's first local forum, which is a beneficial exploration of the combination of high-level academic exchange and local transportation development services. The forum is organized around the future development trends and key fields as the practice on building China's strength in transport, new infrastructure, Chengdu-Chongqing Economic Circle, intelligent construction, safety monitoring and controlling, blockchain, large-span bridges, mountain tunnel safety, "Belt and Road Initiative", multimodal transport, rail transit, urban transportation, etc. The forum and its topics reflect the new achievements, directions, and trends, as well as the new ideas, features and needs of local transportation development.
Opening at the same time as the WTC Chengdu Forum was the Transportation Technology Expo, which focused on big data applications, connected and automated vehicle systems, intelligent engineering, intelligent management, intelligent construction and new systems, equipment, materials and solutions. Amap, China Mobile, JSTI, Sany Heavy Industry, Bank of China, CCCC First Highway Consultants Co., Ltd, Anhui Zhongyi New Material Science and Technology Co., Shanghai Guimu Robot and other enterprises showcased their latest technologies, materials and engineering examples respectively.
The WTC Online Activity Week from November 11 to 15 will focus on the industry frontiers and hotspots, and hold more than 60 high-end forums in 9 professional fields, including road engineering, bridge engineering, tunneling, traffic engineering, transportation planning, water transportation, rail transportation, air transportation, and cross-discipline. It will also include master lectures, technology promotion, and focus rotations to fully display the latest academic and technical achievements in academia and industry during the week and provide richer content options for attendees.

Authors/ XIE Boshi, CAO Jinglei, PENG Xiang, ZHANG Lin/ China Highway Magazine